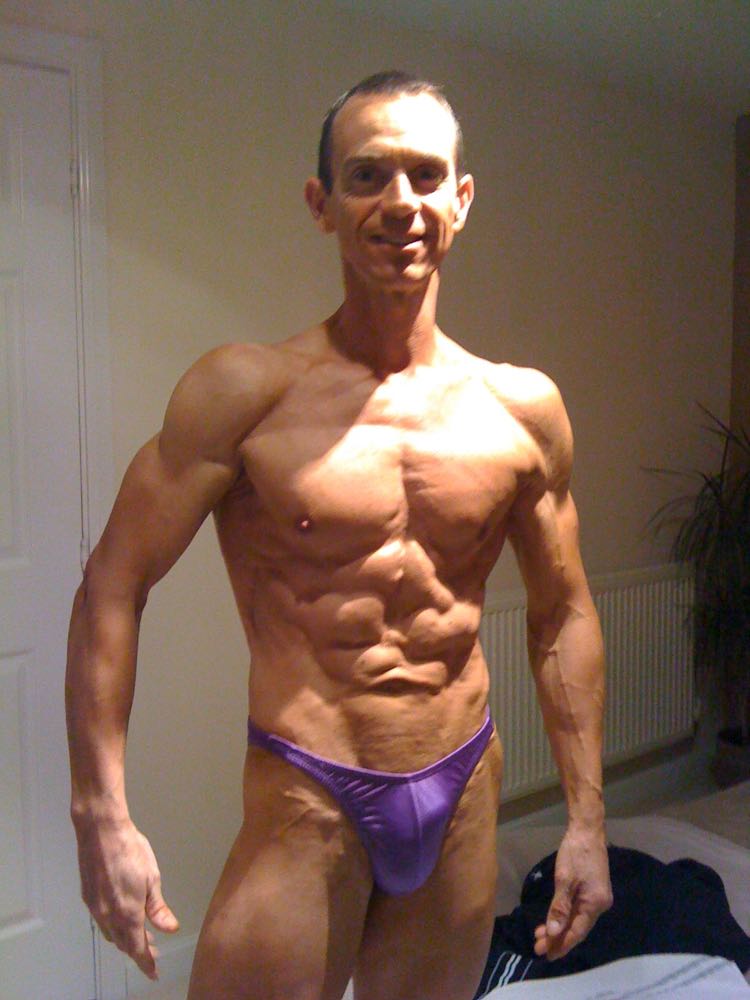 Image ID: 787 Tim Sharp 2009 01
Tim Sharp`s methods have changed the lives and bodies of countless clients over the years.

Searching relentlessly for better training and diet methods, food supplements and lifestyle regimens, Tim`s workshop and laboratory is his own body.

Nothing gets built into a client`s exercise programme or diet until Tim is happy that it works, and for a personal trainer, there is no better way than to try it out on yourself.

Tim`s bodybuilding competition successes are a monument to his dedication to this cause and his fastidious preparation and work ethic. All of this is reflected in the results achieved by Tim`s many personal training clients, who stick with him to achieve the shape, physique and condition that they want from their bodies.

Call Tim now, or click in the header of any page to email him for an honest appraisal of your bodybuilding potential, and start the ball rolling towards achievement of your physical goals.
Contributor information unavailable.