http://www.lamuscletv.com/presenters/profile/timsharp
Watch our latest broadcasts highlighting work with top line competitors.
Blood type diet is a fantastic way to lose weight and attain a healthy great body for life. The diet I have followed for 10 years to attain my ripped body
New magazines amazing story of how my client Jodie Marsh transformed her body and her life.
Read Jodie's remarkable transformation, my techniques reap dramatic results fast
FHM ask me to design a workout at home with no equipment, so I did and it's great. Check it out and the great FHM website
Find my qualifications, history and Reps Level 3 Advanced credentials. Simply enter my name in the search boxes
Direct Distribtion Services creates branded domestic and cleaning supplies to airlines, ferry operators, airlines, hotels and restaurants around the world. The company also offers contract packing and distribution, fulfilment services and international shipping.
Louise Armstrong brings creative hair design into your own home. From a straightforward cut, colour and blowdry to extreme styles from the wildest outer limits of your imagination.
For general building work or builders in Chelmsford, Brentwood, Braintree or Colchester, Essex. CWN Developments Ltd is a local builder with a team of experienced professionals for every building need from a new shower room to a complete new build.
Colon Hydrotherapy is a gentle therapy, which involves the slow introduction of warm, filtered water into the colon via the rectum. The water is introduced at a very low and carefully controlled pressure. The water, combined with gentle abdominal massage, helps to soften faecal matter and hardened deposits so that they can be expelled naturally by your colon and piped away with the waste water. The therapy is completely hygienic as all equipment is disposable and sterile. Also rest assured that your modesty is preserved at all times.
For a great selection of new and used petrol driven, power, air or hand tools.
Since 1989, DJ Cooper Surface Cleaning has been fighting grime in and around Gloucestershire. Offering gentle cleaning of surfaces in outdoor and public spaces to remove graffiti, corrosion stain, bird fouling and smoke damage, you can rely on our experienced team to remove unsightly stains with as little damage as possible.
Situated midway between Monmouth and Chepstow on the A466 road, the Sloop Inn dates back almost 300 years. A stone plaque on the part of the building dates from1707 when it was built as a cider house and mill, where up until very recently a stream ran through the middle of the cellars. Visitors to the Wye Valley or the Forest of Dean will find a warm welcome, great food and comfortable rooms here.
Greylands Guest House is conveniently situated in the heart of Llandrindod Wells, close enough to the main road to be easy to find, yet far enough away to be peaceful and quiet.
Complete range of services in estate management, grounds management and tree surgery throughout Gloucestershire, Herefordshire, Gwent, Powys, Ceredigion, Carmarthenshire, Pembrokeshire and Bristol areas.
If you are downsizing your business, or clearing an office, we specialise in purchasing your surplus designer office furniture.
The Rose and Crown in Tintern is a traditional pub offering great food, great beers and a warm welcome. There is accommodation available, with pets and children welcome.
Described by Ofsted as an "inspirational leader" and by Investors in People as an "impressive coach and exceptional mentor who has developed an innovative and exemplary training scheme", it is no surprise that Gina Gardiner is one of the UK?s most respected professional speakers and educators in the field of human performance.
Mrk2 Security installs and maintains security systems, alarms and cctv surveillance systems in the Essex, London and Kent areas. Based in Hornchurch, Havering and Romford, Mrk2 will carry out contract routine maintenance on systems as well as offering a 24 hour call out emergency support option on their maintenance contracts.
Fabrication and specialist vehicle engineering services for cars, motorcycles, sidecar outfits, trikes and kit cars
GP Performance Centre is Oxfordshire's leading motorcycle tuning shop. Full rolling road setup facilities plus workshop team offering maintenance and servicing as well as tuning and MOT testing.
ASC Phillips offers group travel services from 8 seater minibus up to 70 seater coach. Specialists in school bus services, executive travel, wedding parties and airport transfer.
Eco friendly cleaning of windows, gutters and driveways/patios throughout Herefordshire, Monmouthshire, the Wye Valley and the Forest of Dean.
The Gardeners brings a real flavour of the East End to Brentwood, with a great blend of traditional pub atmosphere, up to date entertainment and good, hearty food. Live music, DJ's and dance classes go alongside traditional entertainments like a good game of darts to make the Gardeners experience unique.
Brooklands Executive Travel specialises in small to medium parties transported in luxury to corporate events, horse races, theatres, football matches, rugby, conferences and hospitality days all over the UK.
Motorcycle repairs, valeting servicing and overhaul/refurbishment in Tintern, Monmouthshire, South Wales.
MTC Motorcycles is Reading's leading independent motorcycle dealer, offering bike sales, workshop facilities, spares, accessories, motorcycle MOT Testing and online sales of clothing and accssories.
Save your business money when you need it most with previously owned office furniture at a fraction of the cost of new.
Personal care products and hygiene products for airlines, railway operators, shipping lines, local authorities and sports centres. Specialists in corporate branding, custom complimentary packs, liquid and powder packing.
To ensure hoof health for your cattle and help prevent lameness, call NJB Hoofcare for on-farm direct care and CPD training.
With over 30 years experience, Romford Security Centre has the skill to deal with all types of locksmith work. From cutting a key to completely securing your house or place of work.
Jan writes books for all ages covering a wide range of subjects, particularly folk tales, history and witchcraft. Jan is also a storyteller for adults and children.
Commercial and domestic carpest cleaned thoroughly and efficiently, using the most appropriate process, either dry or wet depending on application
Fishy Business will deliver ready to cook fish portions from their fishmonger's shop in Upminster to a large local area including all of Havering and Brentwood. The shop specialises in fresh seafood from billingsgate market and supplies many local restaurants.
Brights Locksmiths has been established in Southend for nearly a century. With the experience to deal with locks from the oldest to the most modern, your security is their first concern.
The warmest of welcomes awaits you at the Swan Inn, Winterbourne. Along with the welcome, you will find great food and a wide selection of alcoholic and non-alcoholic drinks.
Bowell and company specialise in maintaining and managing trees in a safe and sightly condition. All types of tree surgery and hedge work undertaken by qualified tree surgeons.
Student accommodation to let in Loughborough. Close to the university, all our rooms are maintained to the highest standard and all safety certification is up to date. Comfortable and convenient rooms for students at Loughborough University.
For travelling in style with up to 16 people per vehicle, DRP Travel offers efficient, courteous, helpful service with modern, comfortable, well-equipped minibuses.
Pretech has for many years led the field in the manufacture of billet aluminium brake calipers for cars, motorcycles and specialist vehicles. Their engineering expertise also covers the creation of many specialist components for off-road, racing and drag racing applications
Sometimes, the world just gets to a point where you have to shout "Enough!" for a moment and retreat to your own space. All the better if this can be a stately home. Farkham Hall is like the Fiddlers Green of dry land, an imaginary stately home where you have control of what goes on and who gets in.
Racing in the Yamaha Past Masters series is fast, close and cheap. Nellie has campaigned his YPVS 350 there since 2008
The Remini-Scent Gent range of candles evokes the grand old days of motorcycle and car racing when castor oil was king.
Related Images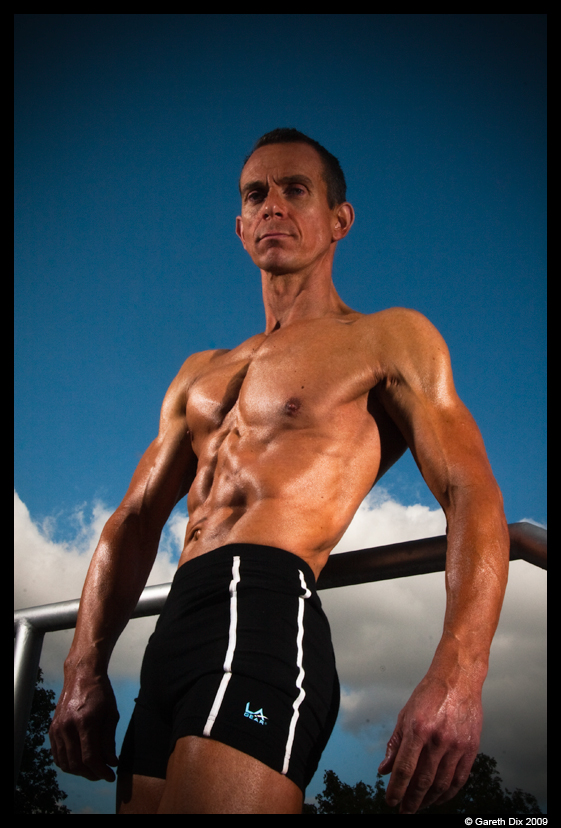 Personal Trainer Tim Sharp powered by Sharp Sports Nutrition

Celebrity Personal Trainer Tim Sharp powered by Sharp Sports Nutrition