Sharp Bodies Private Personal Training - at Home in Your Area
07803 765369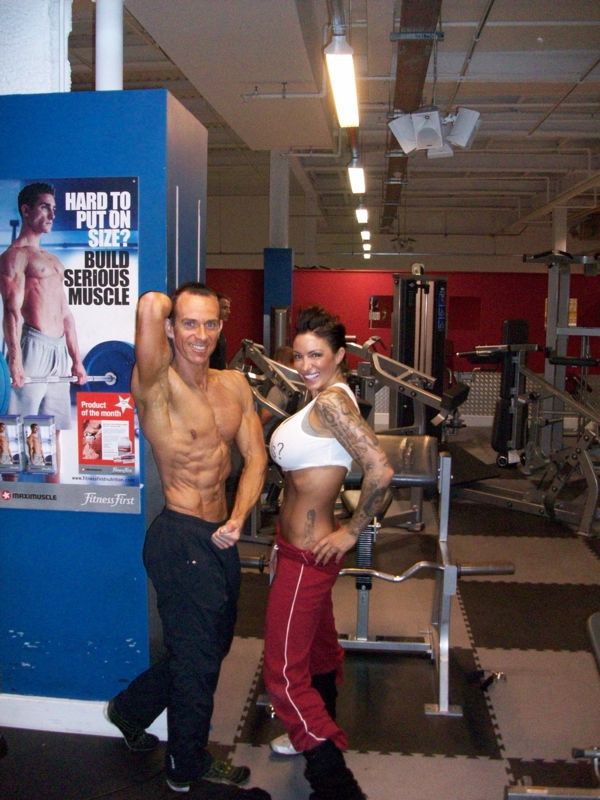 Photo from Featured Project near Saffron Walden
Celebrity Personal Trainer Tim Sharp With Jodie Marsh has built a body that the media can`t get enough of with the help of Tim Sharp
Celebrity Personal Trainer Tim Sharp With Jodie Marsh shows off her 'Sharpbody' in Brentwood, Essex where Tim Sharp has been working with her as a personal trainer for 12 months. We thing you will agree that the results are little short of spectacular.
By sticking to the scientifically designed, proven exercise and diet regimens that Tim creates, transformations are possible to improve all kinds of bodies for all kinds of purposes.
Whether you are training for another sport, be it rugby, soccer, martial arts, cycling, swimming or athletics, Tim`s training methods can help you improve performance and endurance by working with your core fitness, strength and stamina.
Perhaps you are recovering from an injury? Tim has helped many people overcome painful injuries with remedial training regimes and workouts designed to help your body recover and repair so that you can get back to normal quickly.
Maybe you just want to look great for the beach come summer? Well, that is fine too and with Tim`s training, you will get a body that not only looks great, but works better too. Everything from climbing the stairs to getting through your working day becomes easier when you are fit. Bodybuilding and personal training services for people living in Saffron Walden. If you seriously want to improve your physique and live in the Saffron Walden area, talk to Tim Sharp about how you can improve your diet and exercise regimen. You can really make the most of your body's potential. Tim's methods like his 60 Day Training & Diet Plan, or his Six Pack in Four Weeks programme are proven to help reduce fat and increase muscle dramatically in the shortest possible time. Celebrities like Jodie Marsh trust Tim with their personal training routines when time is at a premium, and they need to get the maximum return on investment of hours spent in the gym.
Tim works in at the exclusive Sharpbodies private PT Rehab Studio, in Brentwood and has clients who travel from all over the UK and Europe to train with, following his training and diet routines. Saffron Walden is within easy reach of his Brentwood Studio so to make the most of your training and diet plans, call Tim on 07803 765369 or 01277 725000, or click in the header of any page to email Saffron Walden@sharpbodies.co.uk for more details.
Personal Trainer, Fitness Coach Services Provided in:
Personal trainer
Personal training
Pt
Coach
Mentor
Exercise
Diet
Plan
Training
Regimen
Bodybuilding
Weight loss
Weight control
Weight gain
Muscle gain
Fat loss
Summer body
Bikini body
Swimsuit body
Competition
Physique
Figure